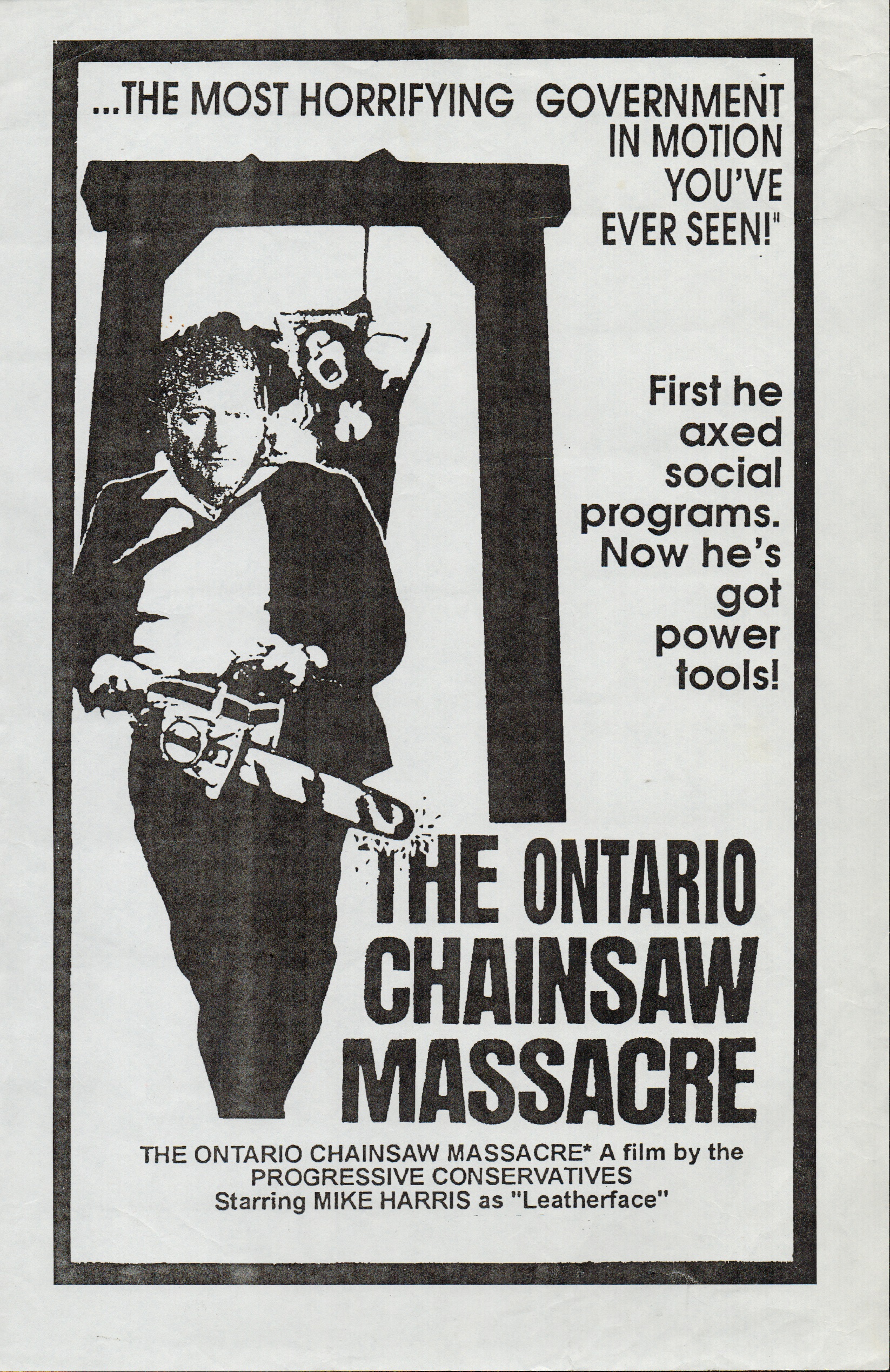 Between 1995 and 1998, a broad coalition of labour unions and grassroots activists from across Ontario organized a series of strikes and protests to fight back against Conservative Premier Mike Harris and his "Common Sense Revolution." Collectively known as the Days of Action, this historic movement included early demonstrations by feminist, LGBTQ2+ and disability rights activists who led the Embarrass Harris coalition, and a continuing alliance between the groups the Ontario Coalition Against Poverty and Anti-Racist Action.

While organizing efforts for the Days of Action spanned the province, local conditions and struggles also shaped how activists responded to austerity. In Toronto, wide networks of community and rank-and-file labour activists joined the fight against Harris, but they also built a particular and sometimes radically expansive vision of where the Days of Action should lead.
Toronto's Days of Action is a living, crowdsourced digital exhibit that considers the Days of Action through the experiences of these Toronto-based activists. We invite people who were there or who have access to archival materials to contribute digital copies of their photos, videos, audio, posters, written memories and other documents to the Alternative Toronto archive, and to curate pages that can be added to the exhibit. We also welcome suggestions for our resources page, which we hope will be of use to activists who are organizing today.

To learn how to create a guest account and to upload your materials to the archive, click here.

To contribute an item, click here.
Credits
Simon Vickers, Lilian Radovac, Charlie Brown, Jonathan Culp, Steve Penfold, Joan M. Roberts