Ecomedia #15
Description
Early issue of the Ecomedia anarchist bi-weekly bulletin.
Source
Stu Vickars Collection
Date
December 15-28, 1987
Contributor
Simon Vickers
Rights
From masthead: "All Material is Anti-Copy Right"
Coverage
Station F, Toronto, Yonge St. and Charles St.
Context
Ecomedia was an internationally connected, Toronto-based anarchist bulletin that began circulating in 1987. It ceased publication in the early 1990s. [text by SV]
Files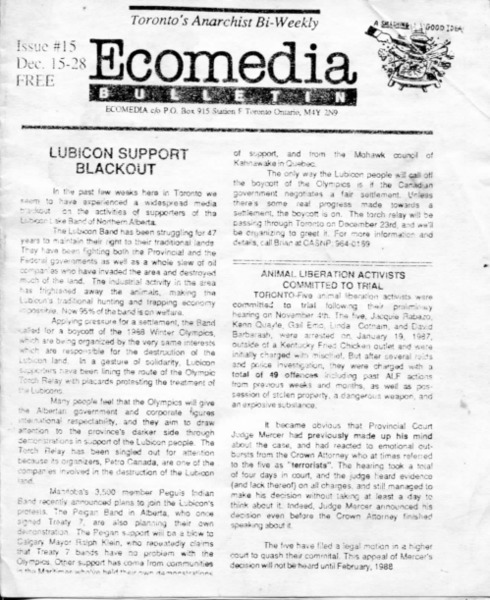 Collection
Citation
Ecomedia, "Ecomedia #15,"
Alternative Toronto
, accessed August 15, 2022,
https://www.alternativetoronto.ca/archive/items/show/103
.