Ronnie B.
Description
A drug overdose memorial plaque bolted to a street pole.
Creator
Rocky Zenyk Dobey
Contributor
Lilian Radovac
Context
Ronnie was a childhood friend. We both were shoeshine boys on Yonge Street in the early 1970s. He was a goalie.
Files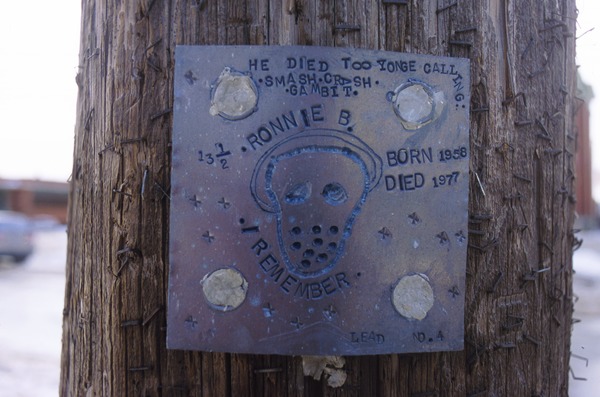 Collection
Citation
Rocky Zenyk Dobey , "Ronnie B.,"
Alternative Toronto
, accessed August 15, 2022,
https://www.alternativetoronto.ca/archive/items/show/207
.