OCAP Installation
Description
Ontario Coalition Against Poverty's interactive exhibit which featured a selection of their banners, posters, and placards, collected through 30 years of direct-action anti-poverty organizing, as well as a screen printing station where people actively contributed to the fight to expropriate 214-230 Sherbourne. The shirts created at the anti-gallery were launched at OCAP's next action, held on August 23, 2019 at 230 Sherbourne.

Coverage
Steelworkers Hall, 25 Cecil Street, Toronto Ontario, M5T 1N1

Context
An interactive exhibit included in OPIRG-Toronto's Anti-Gallery.
Original Format
Digital Photo
Files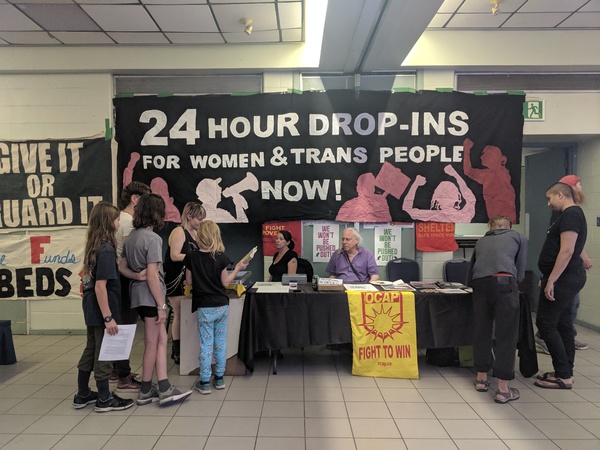 Citation
Elise Antoniadis, "OCAP Installation,"
Alternative Toronto
, accessed August 10, 2022,
https://www.alternativetoronto.ca/archive/items/show/704
.