'Bite Your Tongue' Elections Canada
Title
'Bite Your Tongue' Elections Canada
Description
Painting installed on an abandoned building during the 1984 political election.
Creator
Rocky Zenyk Dobey
Contributor
Rocky Zenyk Dobey
Coverage
Corner of Queen St. West and John St.
Physical Dimensions
4 ft x 8 ft
Files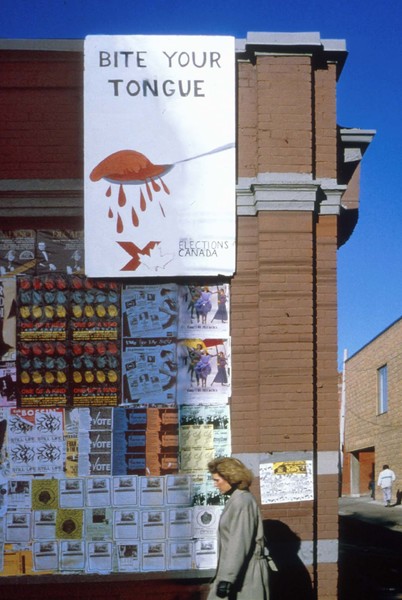 Collection
Citation
Rocky Zenyk Dobey, "'Bite Your Tongue' Elections Canada,"
Alternative Toronto
, accessed August 13, 2022,
https://www.alternativetoronto.ca/archive/items/show/11
.