Good Girls/Bad Girls
Title
Good Girls/Bad Girls
Description
Order form for the book Good Girls/Bad Girls: Sex Trade Workers and Feminists Face to face.
Contributor
Simon Vickers
Coverage
OPIRG Toronto, 229 College Street, Toronto, On
Context
The book was published by The Women's Press.

The book came out of a conference organized by OPIRG that brought sex-workers and feminists together to discuss recent controversy over prostitution and pornography in the women's movement.
Files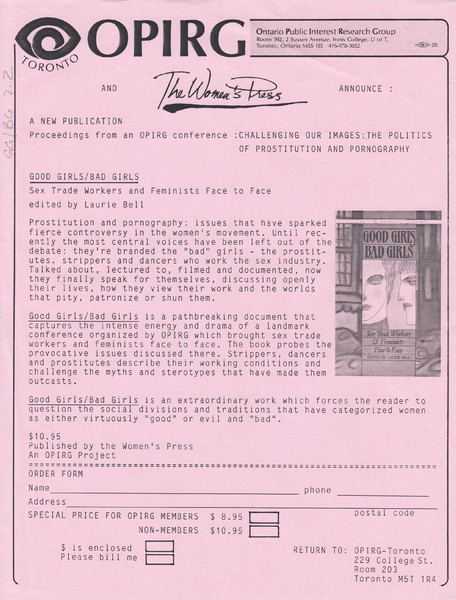 Citation
OPIRG Toronto, "Good Girls/Bad Girls,"
Alternative Toronto
, accessed August 15, 2022,
https://www.alternativetoronto.ca/archive/items/show/571
.