Browse Items (3 total)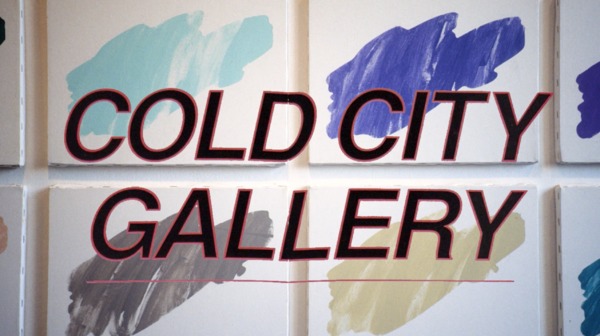 A documentary short film about the Cold City Gallery in downtown Toronto.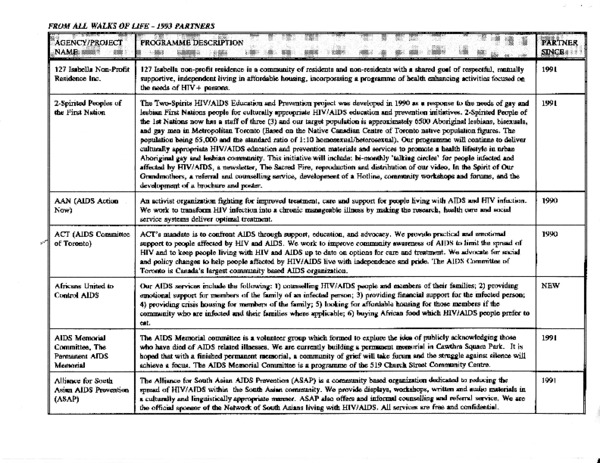 Describes members of a coalition of organizations involved in AIDS prevention or that provide services to people living with AIDS.
Tags: 127 Isabella, 1993, 2 Spirited People of the First Nation, Africans United to Control AIDS, AIDS, AIDS Action Now!, AIDS Committee of Toronto, AIDS Memorial Committee, AIDS Prevention, Alliance for South Asians AIDS Prevention, Anishnawbe Health Toronto, Black Coalition for AIDS Prevention, Canadian Foundation for AIDS Research, Casey House, Community AIDS Treatment Information Exchange, Community Research Initiative Toronto, David Dinn AIDS Comfort Fund, Downtown Churchworkers' Association Aids Programme, Fife House, Gay Asian AIDS Project, Haemophilia Ontario, Hassle Free Clinic, Holy Blossom Temple-A Jewish Response to AIDS, Hospital for Sick Children, Immigrant Women's Health Centre, Metropolitan Community Church of Toronto, Mount Sinai Hospital HIV Clinic, Northern Lights Alternatives Canada, OPIRG-Toronto, PWA Foundation Toronto, Sunnybrook Health Science Centre HIV Outpatient Clinic, The Teresa Group, Toronto General HIV Clinic, Trinity Hospice Toronto, Two-Spirit, Voices of Positive Women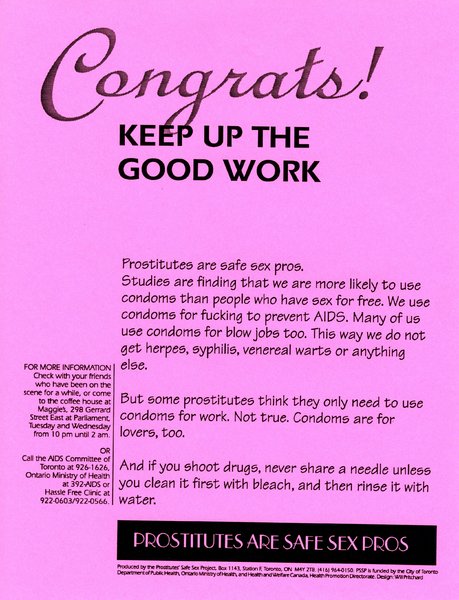 Poster promoting safe sex, condom use and the safe use of intravenous drugs. Maggie's, or Maggie's: The Toronto Sex Workers Action Project, is an organization still active in Toronto run by and for sex workers.