Browse Items (10 total)
Poster for an anti-police brutality protest in response to the killing of Luis Antonio Vega by Metro Police.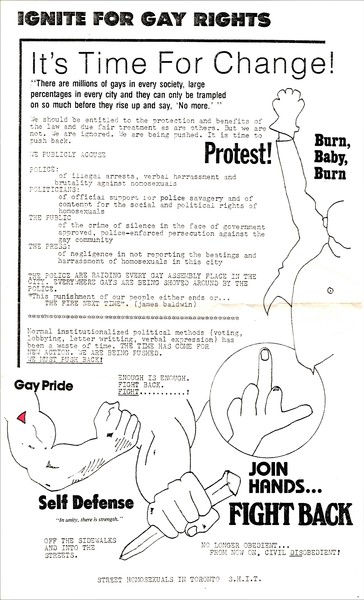 Poster for the Ignite for Gay Rights campaign, organized by Street Homosexuals in Toronto (S.H.I.T.)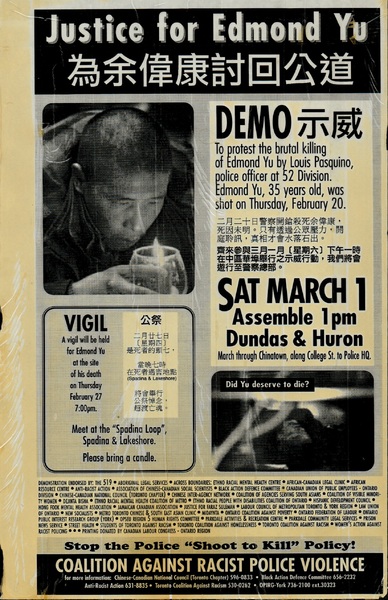 Poster advertising a rally to demand justice for the police murder of Edmond Yu.
Tags: 1997, 519 Church Street Community Centre, Aboriginal Legal Services, Across Boundaries: Ethno Racial Mental Health Centre, African Canadian Legal Clinic, African Resource Centre, Anti-Racist Action, Association of Chinese-Canadian Social Scientists, Black Action Defence Committee, Canadian Union of Public Employees, Chinese Canadian National Council, Chinese Inter-Agency Network, Coalition Against Racist Police Violence, Coalition of Agencies Serving South Asians, Coalition of Visible Minority Women, Dejinta Bisha, Edmond Yu, Ethno Racial Mental Health Coaltion of Metro, Ethno Racial People with Disabilities Coalition of Ontario, Hispanic Development Council, Hong Fook Mental Health Association, Jamaican Canadian Association, Justice for Farez Sulemon, Labour Council of Metropolitan Toronto and York Region, Law Union of Ontario, Metro Toronto Chinese and South East Asian Clinic, Midaynta, New Socialists, Ontario Coalition Against Poverty, Ontario Federation of Labour, OPIRG-York, Opseu Region 5 Human Rights Committee, Parkdale Activities and Recreational Centre, Parkdale Legal Services, Police Brutality, Prison News Service, Street Health, Students Against Toronto Racism, Toronto Coalition Against Homelessness, Toronto Coalition Against Racism, Women's Action Against Racist Policing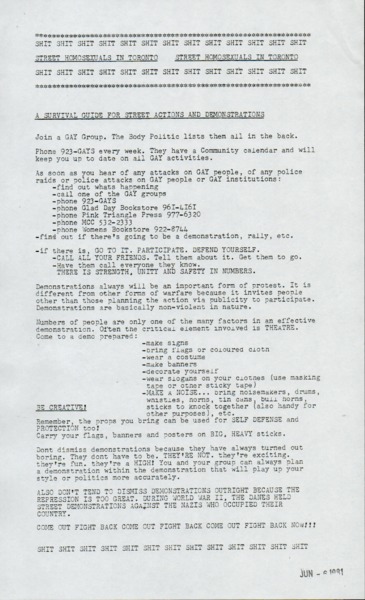 Document describing how to protect yourself and fight back against police violence during actions.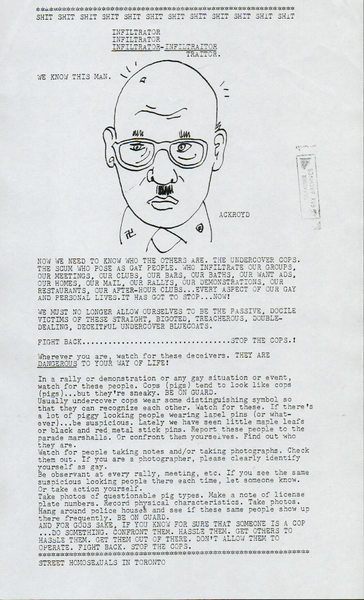 Poster urging people to watch for cops who infiltrate gay organizations.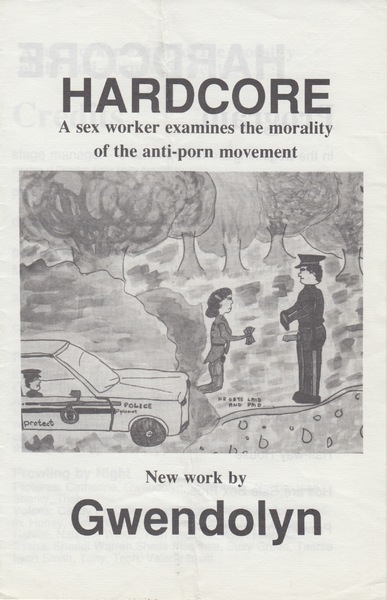 The program for Gwendolyn's performance piece Hardcore: A Sex Worker Examines the Morality of the the Anti-Porn Movement.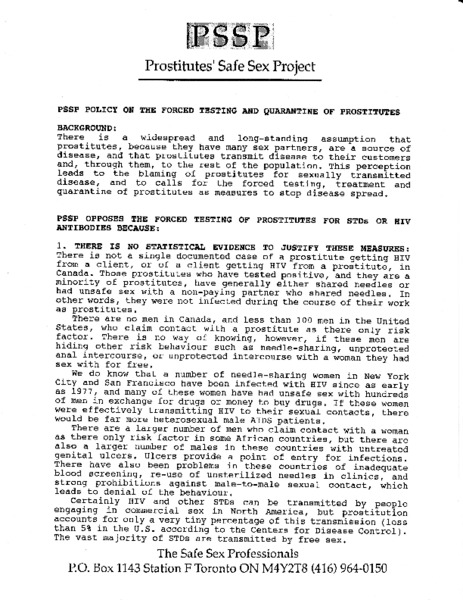 Information packet describing the Prostitutes' Safe Sex Project's opposition to the forced testing and quarantine of prostitutes.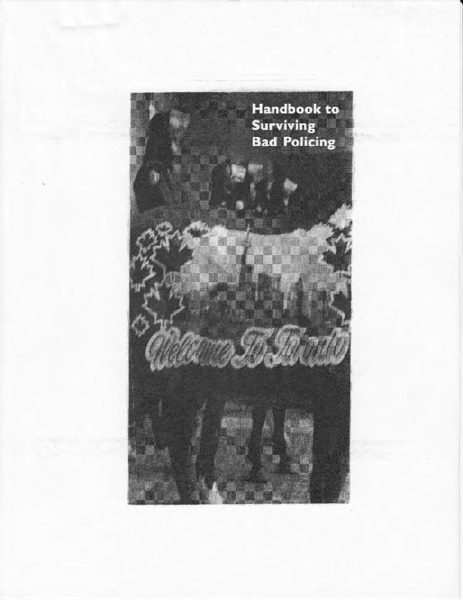 A Handbook to Surviving Bad Policing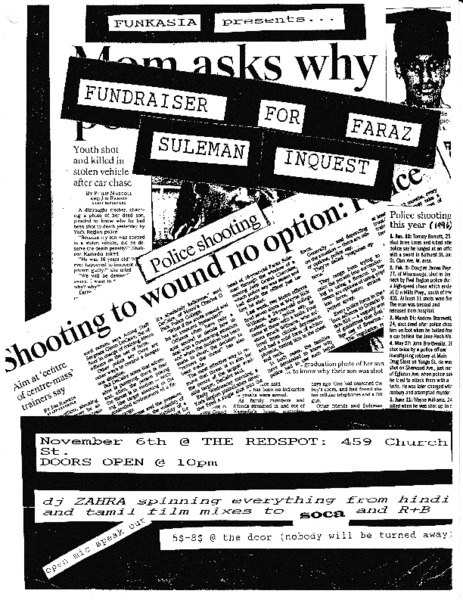 Poster advertising the fundraiser.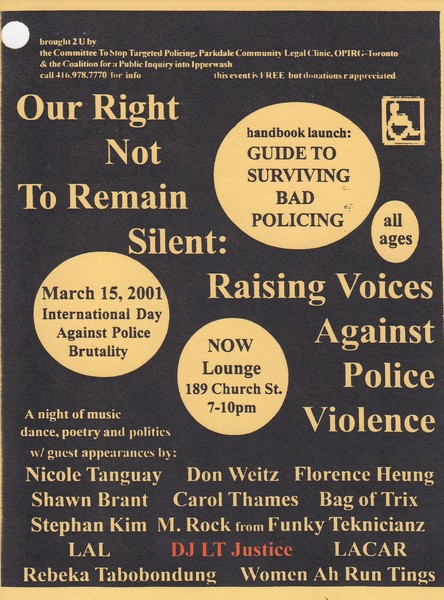 Launch of Guide to Surviving Bad Policing handbook
Tags: 2001, Bag of Trix, Carol Thames, Coalition for a Public Inquiry into Ipperwash, Curch Street, Don Weitz, Florence Heung, Guide to Surviving Bad Policing, International Day Against Police Brutality, LACAR, LAL, M. Rock, Nicole Tanguay, OPIRG-Toronto, Parkdale Legal Services, Police Brutality, Rebeka Tabobondung, Shawn Brant, Stephan Kim, Teknicianz, Women Ah Run Tings